Support Native Plant Rescue
Since its formation in 1975, the Native Plant Rescue program of Cranbrook House & Gardens Auxiliary has been committed to saving, growing, and educating on the importance of native plants.

Native Plant Rescue volunteers trek through ankle-deep mud, secluded woods, and pouring rain, often during frigid temperatures, to rescue plants from being wiped out at construction or other endangered sites. The rescued plants are then sold at the Annual Spring Plant Sale in May, planted in the Native Plant/Wildflower Garden or other gardens at Cranbrook House & Gardens, or donated to school gardens, community gardens, or nature centers. 

Native Plant Rescue Goals
Save native plants from destruction
Beautify Cranbrook for all to enjoy
Provide plants to sell at the plant sale
Educate the public regarding the value of native plants
Act in an advisory capacity to individuals from community gardens and nature centers and to donate plants to help them when possible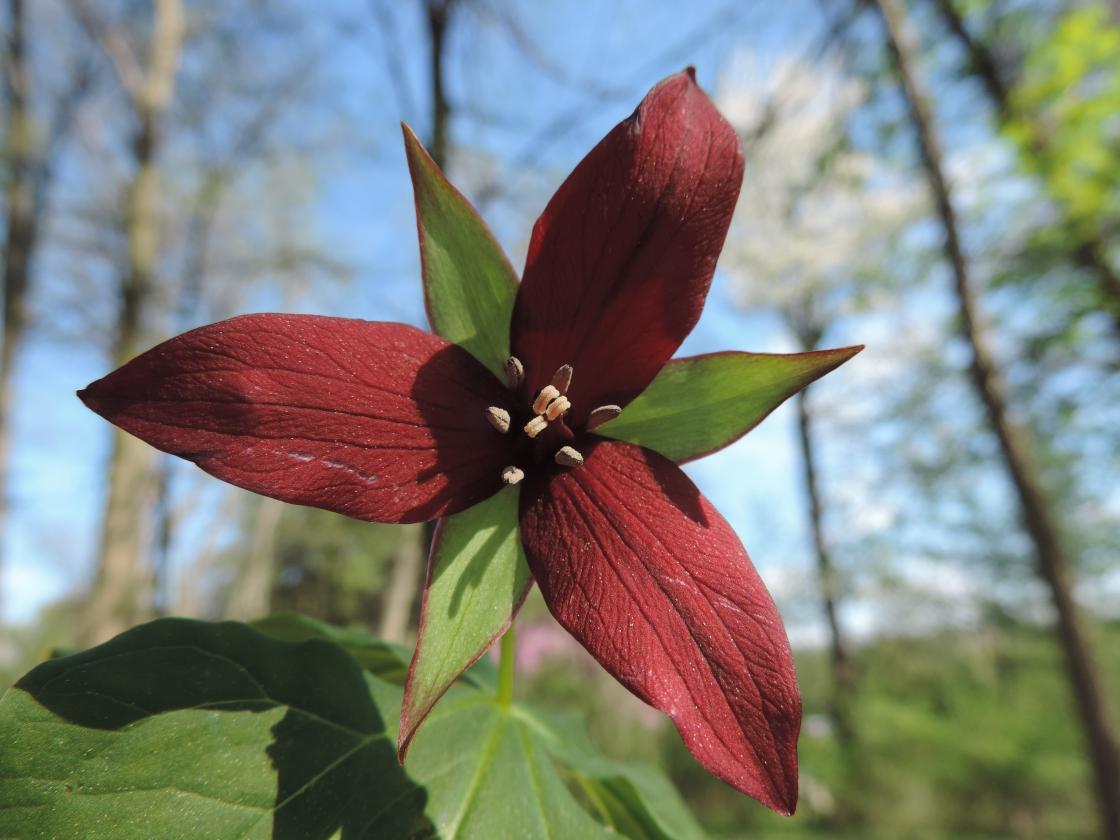 What are Native Plants and Why Should I Use Them?
Native plants are considered plants that grew in Michigan before Europeans settled in Michigan in the 1700s.

By using native plants, you can attract pollinators, birds, reptiles, amphibians and mammals to your gardens by offering food and space necessary for them to survive. These all play an essential part in sustaining our ecosystem.
Since native plants are adapted to Michigan's climate and soil, they require less maintenance -water, fertilizer, pesticides - to thrive.

They offer beautiful plant choices unique to Michigan while helping to sustain the natural heritage of the Great Lakes region!
Helping Native Plants Survive Since 1975
In 1974, Maja Schjolin, a Birmingham resident and active gardener, expressed interest in adding a wildflower area to Cranbrook Gardens. Maja combed Oakland County for signs of development; before the bulldozers arrived, she would rescue the plants, moving them to her own private three-acre garden. With the help of her husband, Hans, and her neighbor and fellow Cranbrook member, Jean Holland, Maja established the Cranbrook House & Gardens Native Plant/Wildflower Garden – most of the plants used in its formation were transplanted from Maja's personal garden. The Native Plant/Wildflower Garden is still enjoyed today by visitors to Cranbrook, thanks to the initial efforts of Maja and her team.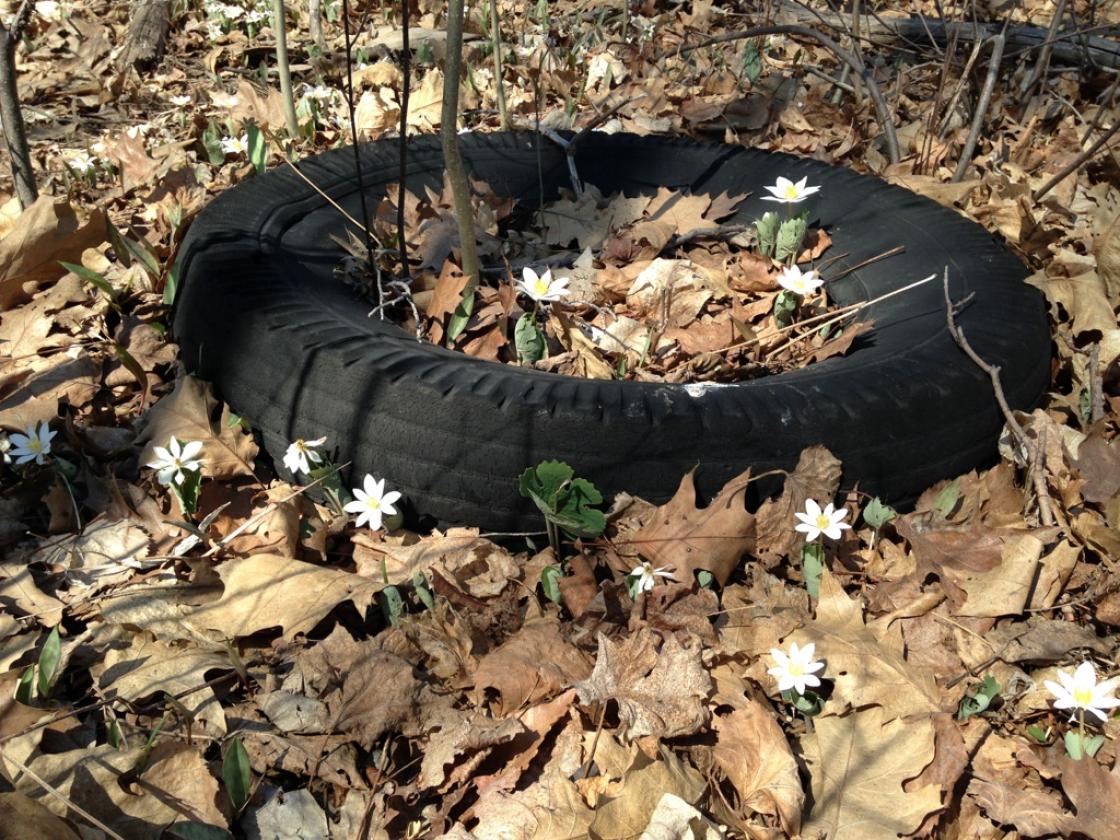 That first year, Maja contributed a small number of wildflowers to complement the regular Greenhouse plant sale (which began in 1972). With the help of Jean Holland and a small number of volunteers, plants were dug, potted, and priced. The plants were a huge success and sold out immediately. Patty Shea, another neighbor of Maja's who had assisted with the sale, soon realized that a more organized plan was needed to keep up with the increasing level of development in the area, as well as the increased demand. In 1975, the Cranbrook House & Gardens Auxiliary Native Plant/Wildflower Rescue Committee was formed and guidelines established (Patty Shea was the first chair and served for 25 years before moving to Leland, Michigan – where she also started a wildflower rescue program). 
Innovation, Education, and Outreach
One of the oldest and most successful programs of its kind, the Cranbrook House & Gardens Auxiliary Native Plant team is a pioneer in wildflower rescue within the state and nation.
Cranbrook House & Gardens Auxiliary volunteers created How to Form a Native Plant Rescue Program, a helpful free resource for others interested in forming a native plant rescue program.  Auxiliary volunteers have also helped other institutions, such as the Detroit Zoo and University of Michigan – Dearborn, expand their own collections of native plants. 
Plants leftover after the Auxiliary's Annual Spring Plant Sale are either planted in the gardens at Cranbrook House & Gardens, given to the Cranbrook Schools – Brookside Lower School campus, Cranbrook Institute of Science Erb Family Garden, or donated to various community gardens. Dinosaur Hill, Belle Isle Conservatory, and many more have all been recipients of the Auxiliary's native plant donations. 
We Need Your Help - Here's How
Annual Spring Plant Sale
Since the Booth family made no provisions for the maintenance of Cranbrook House & Gardens, the Annual Spring Plant Sale became a major source of funding, and is still one of the largest revenue streams supporting the preservation of the estate. In 1975, the sale of rescued plants earned $575. From these modest beginnings, the sale of wildflowers has become the big-ticket item at the Plant Sale, contributing an average of over $20,000 annually.

Annual Spring Plant Sale 2018
Tuesday, May 15, 2018 | 10:00 am - 7:00 pm
Wednesday, May 16, 2018 | 10:00 am - 2:00 pm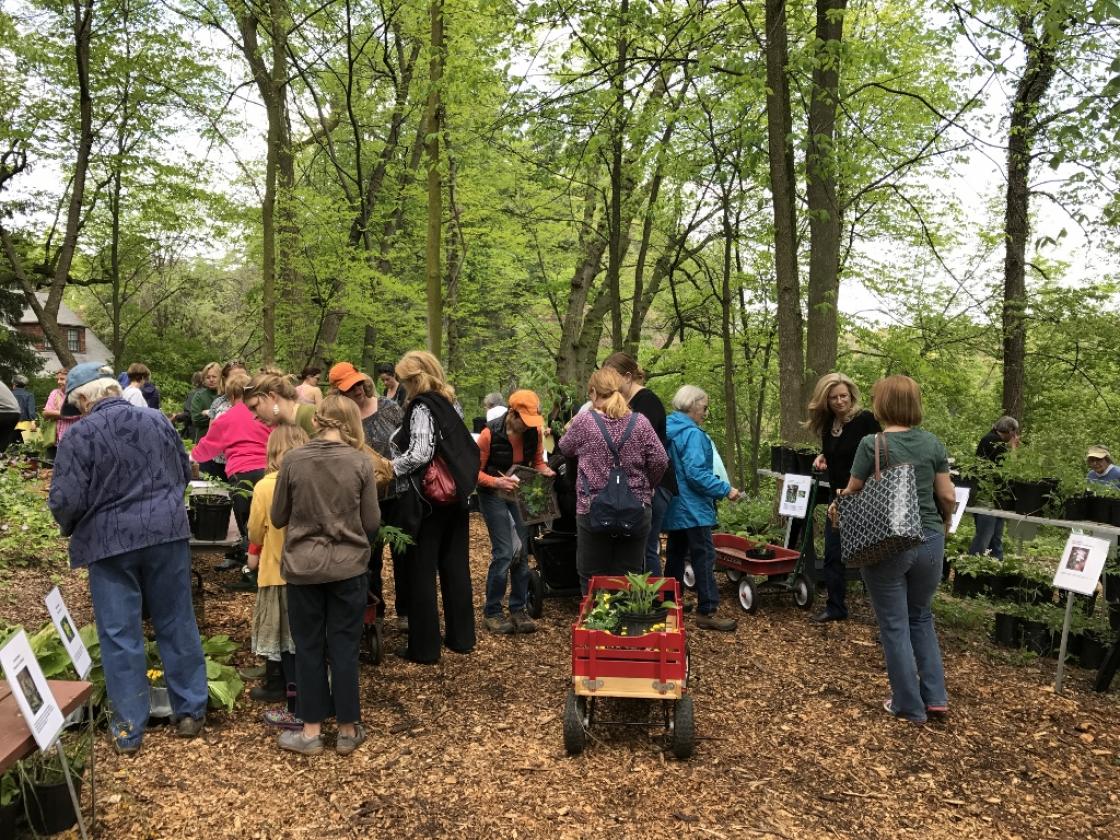 In the News
The Native Plant/Wildflower Rescue Committee has frequently been featured by the local press and written up in serveral national magazine articles, such as Country Gardens®*. An episode of the television program, Rebecca's Garden, filmed one of the wildflower rescues during the spring of 2000. The show later aired on network television. 

*Reprinted with permission from Country Gardens® magazine.
©Early Spring 2017 Meredith Corporation.
All rights reserved. To purchase a copy, click here.
https://www.bhg.com.