Mission, Vision & Values
Mission
Cranbrook House & Gardens Auxiliary is a non-profit, volunteer organization dedicated to preserving, restoring and maintaining Cranbrook House & Gardens and related cultural properties for the enjoyment, education and cultural enrichment of our members, the Cranbrook community and the public.

Vision
Cranbrook House & Gardens Auxiliary will expand the world-wide recognition of the aesthetic, historical and cultural significance of Cranbrook House & Gardens.

Values
Integrity: We adhere to the highest levels of integrity, honesty and ethical behavior.
Stewardship: We serve as effective stewards of our assets and relationships, acting in a manner in which everyone is held responsible for his/her actions.
Teamwork: We are committed, individually and collectively, to the Auxiliary's mission and vision and will work in an open and cooperative manner to ensure their accomplishment.
Respect: We acknowledge and value the contributions and ideas of all individuals.
Volunteerism: We must maximize the participation of diverse and motivated volunteers who support our mission.
Leadership: We encourage our members to take leadership roles within the Auxiliary and the Cranbrook community.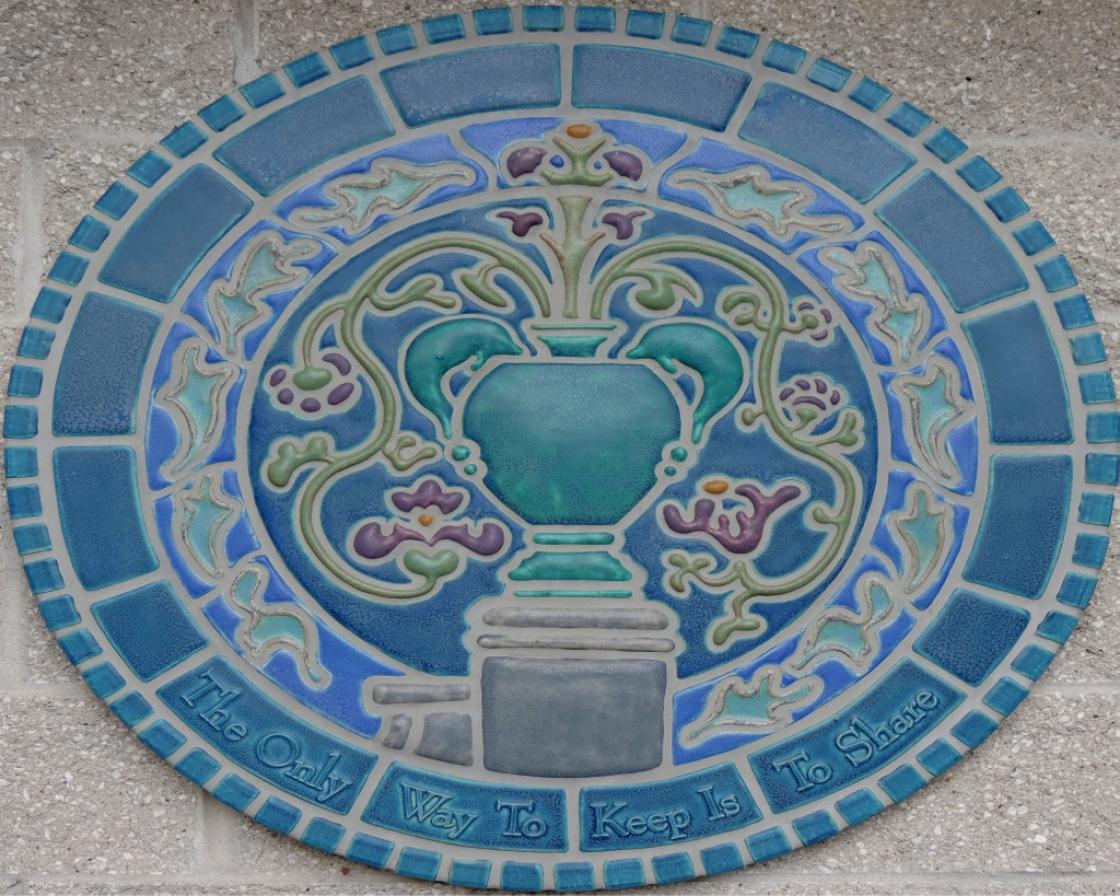 Cranbrook House & Gardens Auxiliary Membership
The Auxiliary welcomes the public to join its membership and encourages its members to become actively involved as volunteers.  
Auxiliary History
Cranbrook House received little regular use in the years immediately following the passing of Cranbrook's founders, George and Ellen Booth. Burdened by the expenses of maintaining the house, the Cranbrook Foundation became increasingly weary of administering the home for no apparent reason.

In 1966, as the trustees deliberated demolishing the house and subdividing the property, former Foundation executive director Henry Scripps Booth (1897-1988) - the youngest son of George and Ellen Booth - moved his office into the west wing of the house. He subsequently was joined by regular Foundation personnel, and by the early 1970s, the house was well on its way to serving as the administrative hub of Cranbrook. 

In 1971, Henry Scripps Booth, along with a small group of concerned individuals, organized a Gardens Auxiliary with intentions to preserve, maintain and share the forty acre estate with the public. In 1974, a House Auxiliary was formed to assist in preserving and maintaining the Booth's historic manor home.

The two volunteer groups joined in 1977 to become Cranbrook House & Gardens Auxiliary with each section retaining its own board of directors. Thirty years later, on January 31, 2007, the two sections merged into one Board with goals unchanged.

The Auxiliary is the only support group at Cranbrook whose focus is the conservation, restoration and preservation of the founders' home and gardens.

In June 1995, the Cranbrook House & Gardens Auxiliary formalized its commitment to Cranbrook by establishing an Endowment Fund. The purpose of this endowment fund is to provide a perpetual means of funding the conservation, restoration and improvement of Cranbrook House & Gardens. From an initial contribution of $50,000 - revenue from the sale of the Cranbrook Reflections cookbook - the endowment fund has steadily grown.
Leadership
For a list of Cranbrook House & Gardens Auxiliary Board Members, please click here. 
Accomplishments
To see some of the major projects that have been made possible under the leadership of Cranbrook House & Gardens Auxiliary, click here.