Hours
Cranbrook House Hours
Cranbrook House is only open to the public during scheduled guided tours and other special events. Tours will be offered on Thursdays and Fridays at 11:00am through October. Tours will be offered on Saturdays and Sundays at 11:00am and 1:00pm through Labor Day Weekend. After Labor Day Weekend, the Saturday tours will be offered at 11:00am only and the Sunday tours will be offered at 1:00pm only. Please visit our Events page for more information and to book a tour.
Cranbrook Gardens Hours
Spring (Preseason)
March 14 – May 30
7:00am – 7:00pm
Summer (Tour Season)
June 1 – September 30
7:00am – 7:00pm
Fall/Winter (Off-season)*
October 1 – March 13
8:00am - 5:00pm
*Weather permitting. In the off-season, garden beds will be pulled, restroom facilities closed, fountains turned off, and sculptures may be covered. A notice will be displayed at the top of our website if the grounds are closed due to inclement weather.
Cranbrook House & Gardens Auxiliary Office Hours
Tuesday - Friday**
10:00am - 2:00pm

Saturday, Sunday, Monday
Closed

Office Closures
Monday, January 16, 2023 (Martin Luther King Jr. Day)
Monday, May 29, 2023 (Memorial Day)
Monday, June 19, 2023 (Juneteenth)
Tuesday, July 4, 2023 (Independence Day observed)
Monday, September 4, 2023 (Labor Day)
Thursday, November 23, 2023 (Thanksgiving)
Friday, November 24, 2023 (Day After Thanksgiving)
Monday, December 25, 2023 (Christmas Eve Observed)
Tuesday, December 26, 2023 (Christmas Day Observed)
Monday, January 1, 2024 (New Year's Eve Observed)
Tuesday, January 2, 2024 (New Year's Day Observed)

**Please call 248.645.3149 to confirm that the office will be open if planning to visit in person.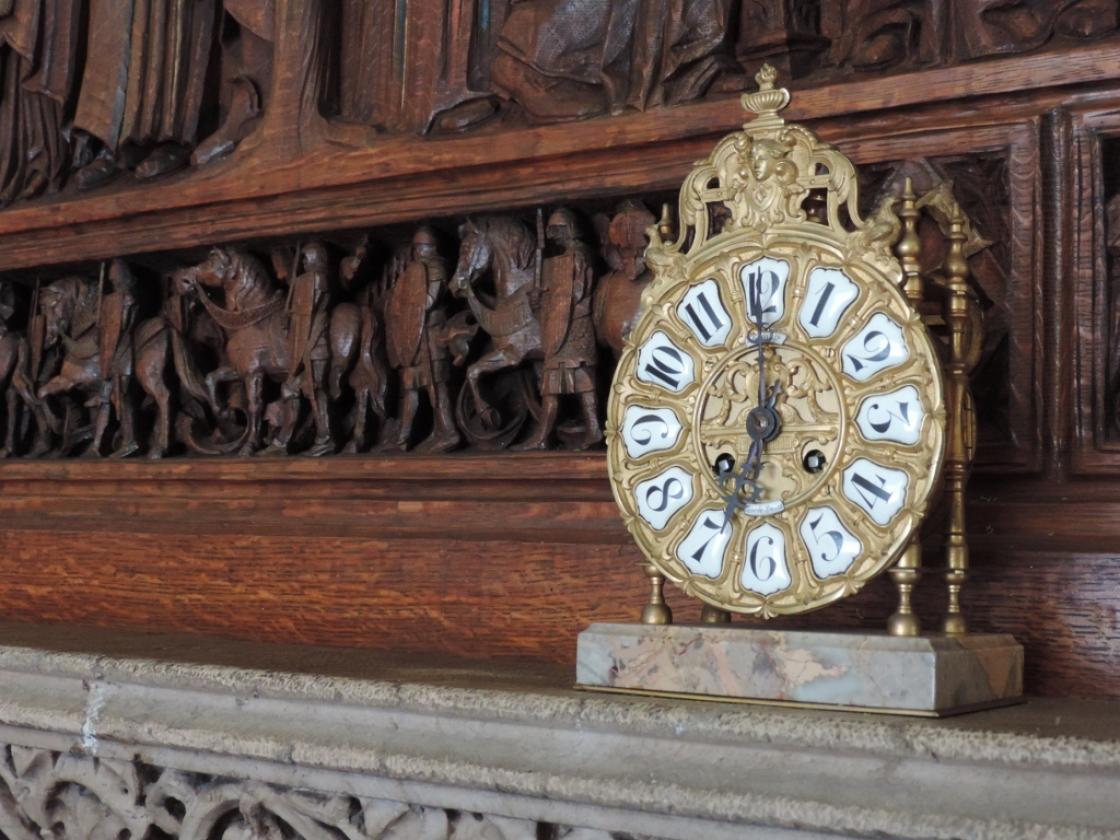 Admission
Cranbrook House Admission - Guided Tours
Adults: $20
Seniors (60+) and Students: $15
Cranbrook House & Gardens Auxiliary Members: Free
In partnership with Museums for All, Cranbrook House tours are free for those receiving food assistance (SNAP benefits). Please register online and present your EBT (Michigan Bridge) card when you arrive to receive free admission for you and up to three guests.  
Cranbrook Gardens Admission - Self-Guided
Admission to Cranbrook Gardens is FREE for 2023 courtesy of presenting sponsor PNC Bank and supporting sponsor fleurdetroit.