Explore Cranbrook Gardens for Free
Stroll through the Sunken Garden, discover The Mountain and more tree-covered trails, and take a moment to unwind by the Japanese Garden. Enjoy all 40 acres of Cranbrook Gardens - featuring extensive plantings, fountains, statuary, lakes and streams - as they evolve from spring through fall! 
Please see below for links to an overview of some of our signature gardens, plants currently in bloom, our map and app, guided tours (paid admission required), accessibility information, guest policies, and contact info. 
Free Self-Guided Admission*
Presenting Sponsor

Sponsor
fleurdetroit
Cranbrook Gardens Summer Hours
Daily, June 1 - September 30
7:00am - 7:00pm
Explore the natural beauty of Cranbrook Gardens and search for early blooms during the spring.
Cranbrook Gardens Highlights
From daffodils and roses, to fall colors and conifers, there is always something beautiful to discover at Cranbrook Gardens. There are over 20 gardens surrounding Cranbrook House all complemented by sculptures and other works of art. The gardens are designed, planted, and cared for by Cranbrook House & Gardens Auxiliary volunteers. 
Cranbrook Gardens Guided Tours
July through September 2022
Schedule will be posted by June
Tour Cranbrook Gardens while learning about George and Ellen Booth, the founders of Cranbrook Educational Community, and the remarkable grounds they created around Cranbrook House.

Private tours are also available by calling 248.645.3149.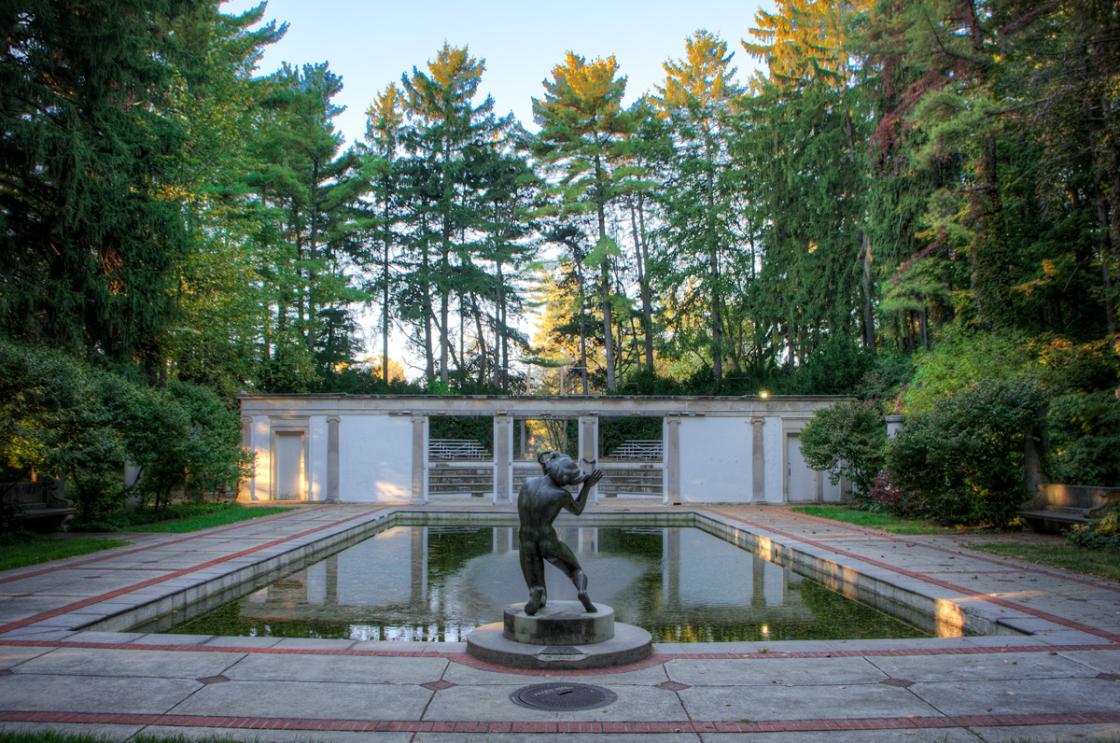 Estate Map & Directions
Cranbrook House & Gardens
380 Lone Pine Road
Bloomfield Hills, MI 48304
Click the button below for an estate map, campus map, and driving directions.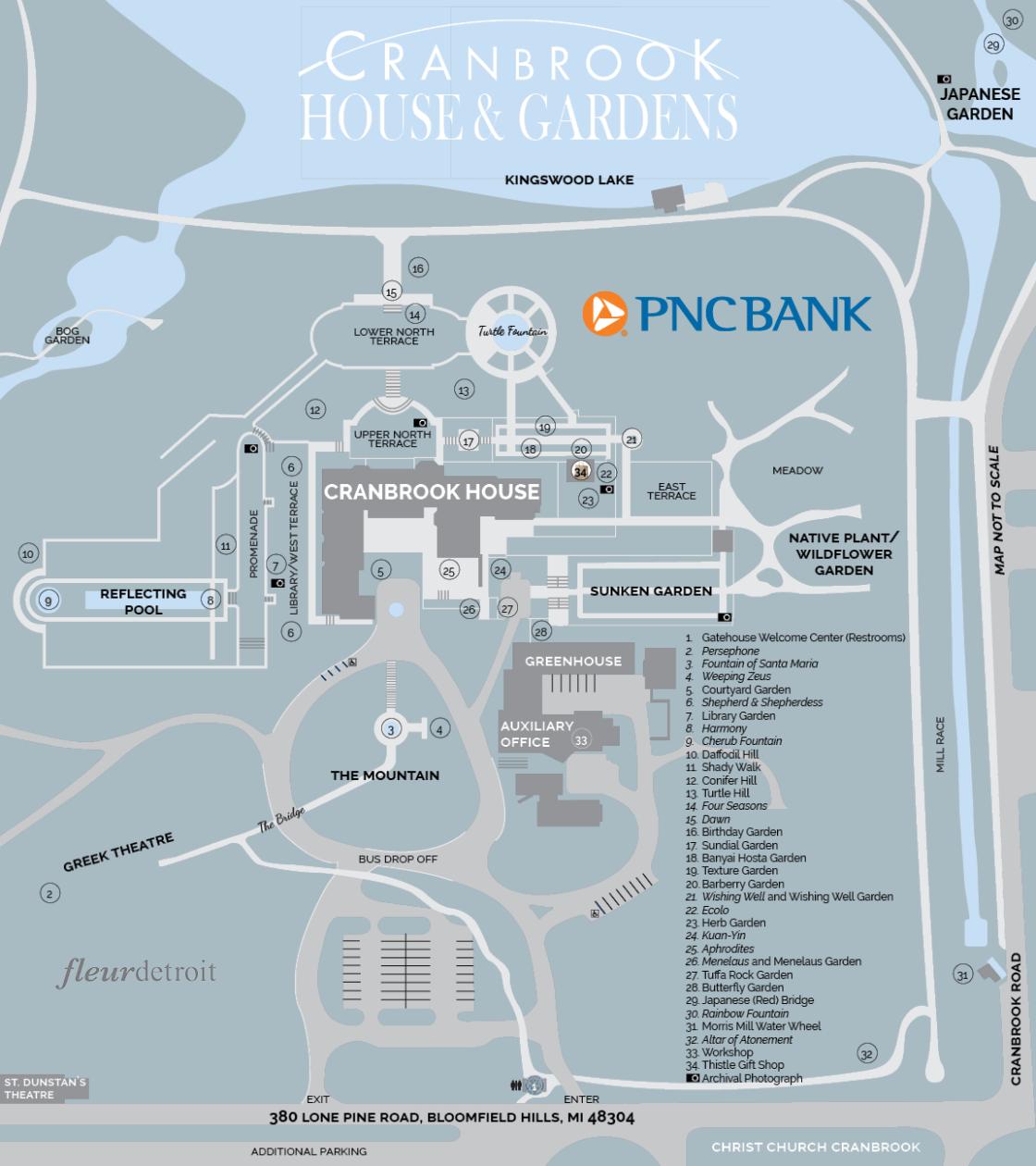 Download the Cranbrook App
Free garden tours, maps, event listings, and more are available at the touch of a finger with the free Cranbrook app. Normal data usage rates apply - we recommend downloading the app before your visit while on a WiFi connection. Download it today!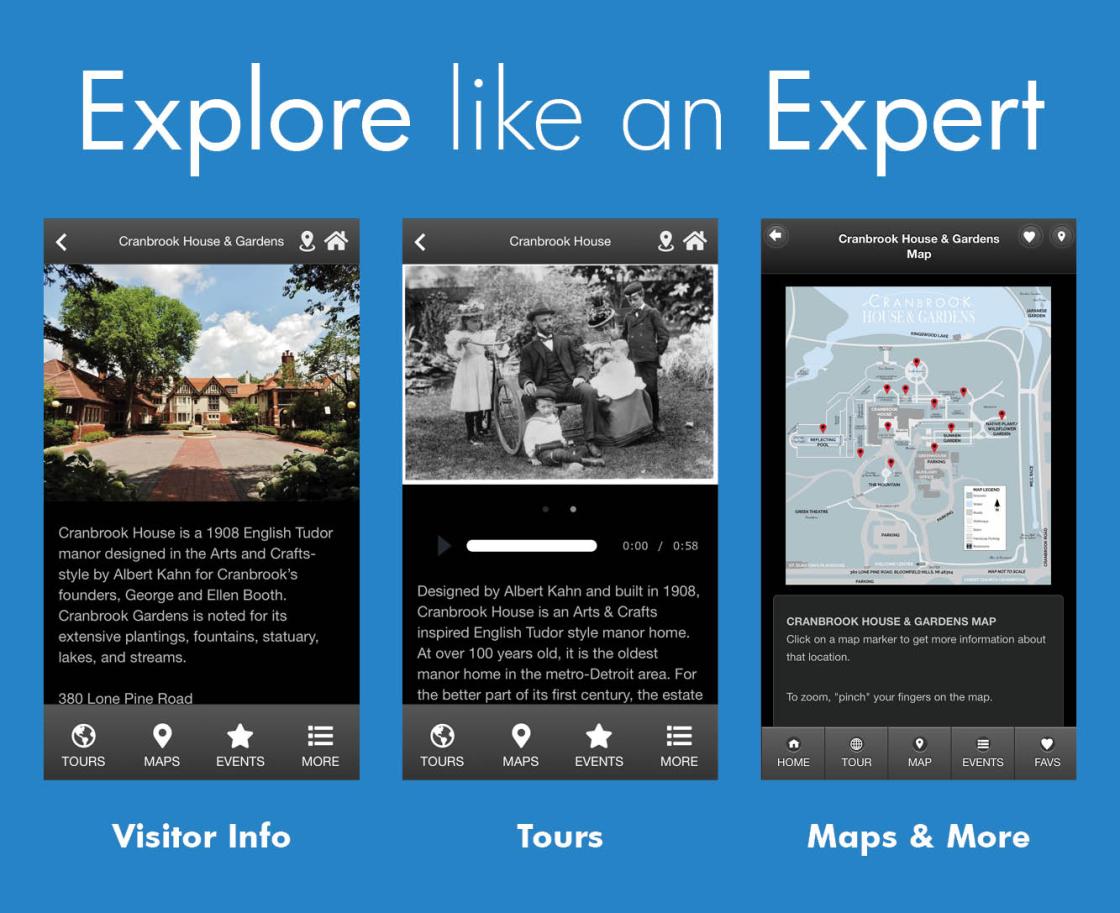 Become a Member
Support the preservation of a National Historic Landmark while enjoying:
Free Cranbrook Gardens guided tour admission
Reciprocal admission privileges
Gardening and other volunteer opportunities
The chance to socialize with others with similar interests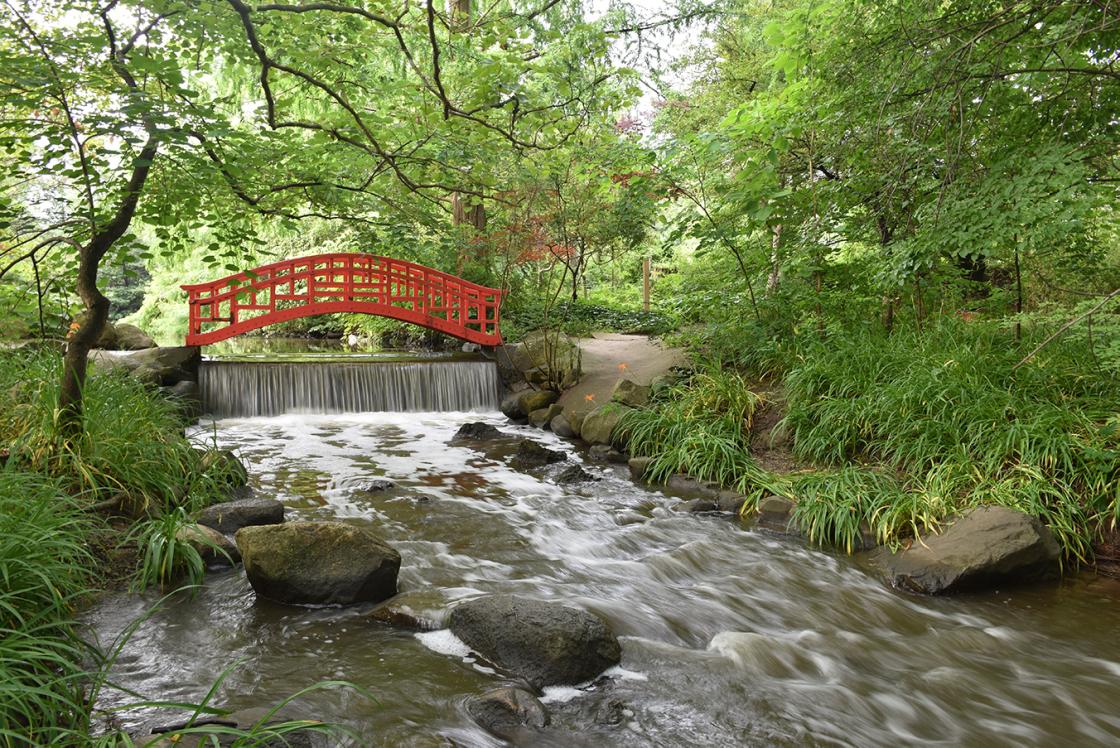 Accessibility
Cranbrook House & Gardens is a historic facility preserved and maintained as closely as possible to its original design. As such, there are certain natural and artificial surface conditions, such as grass, wood chips, stones, stairs, steep slopes and uneven terrain which can make walking and use of a wheelchair difficult. Assistance for persons using wheelchairs or walkers is recommended. Cranbrook Educational Community is a private, non-profit educational community that welcomes individuals to its public areas and is committed to providing reasonable accommodations for those who may require them.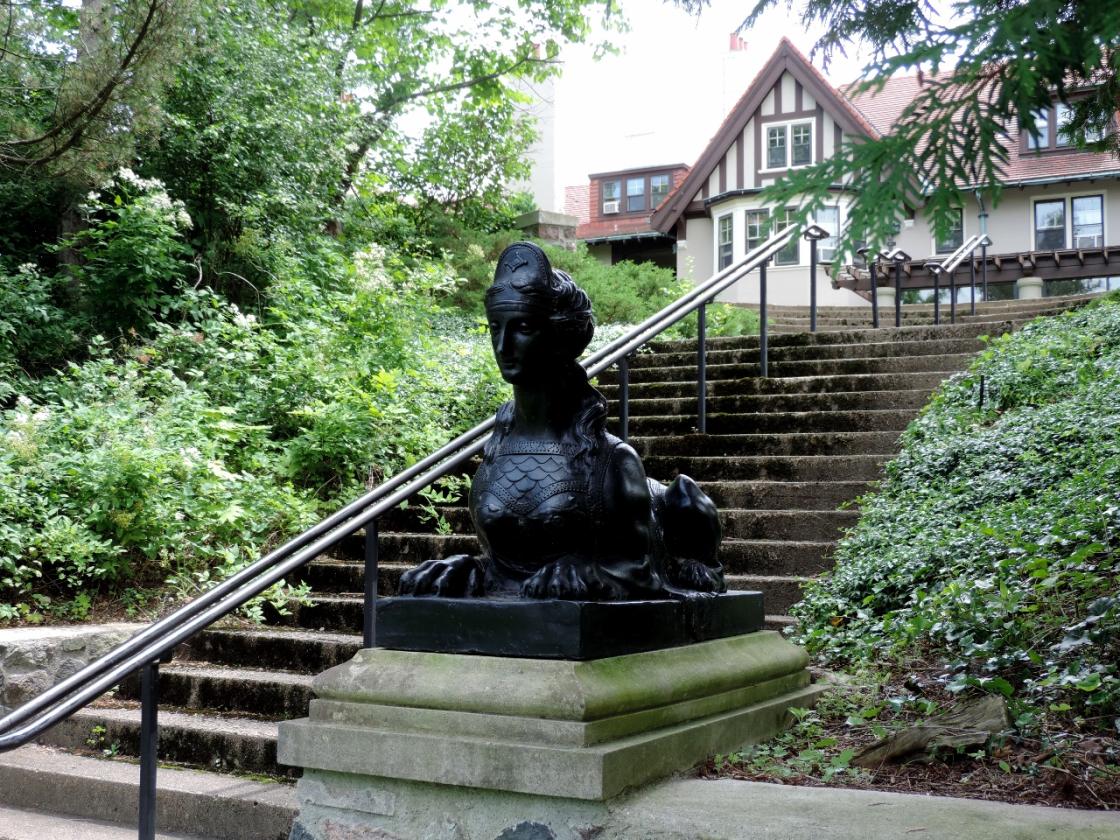 Guest Policies
Cranbrook Gardens is a private facility open to the public during the hours above. Please help us remain open and safe for everyone, and the grounds litter and critter free, by following our Estate Etiquette policies.
Dogs
Dogs and other pets are not allowed at Cranbrook Gardens (except for service animals). Dogs are allowed on the Cranbrook Educational Community campus grounds beyond our gardens and must always be leashed.
Picnicking
Picnicking, sunbathing, smoking, vaping, and drinking alcohol are not permitted.
Photography
Professional photography is not permitted. All portrait photography must utilize one of Cranbrook's approved photographers. For more information on Cranbrook's photography policy and a list of approved photographers, please click here.
Additional Policies
Guests may not enter garden beds; disturb the plant or wildlife; climb on trees, fountains, statues, or walls. To ensure an enjoyable visit, please review our Estate Etiquette webpage before your arrival date.
Contact Us
Please contact us at 248.645.3149 or houseandgardens@cranbrook.edu with any questions about visiting or accessing Cranbrook House & Gardens.
*Free admission is for self-guided admission to Cranbrook Gardens. Guided tours and special events required paid admission. Please visit our Events Calendar and Tour Schedule for pricing and availability.