49th Annual Spring Plant Sale
Native Plants (Online Only)
Cranbrook House & Gardens Auxiliary Member Presale
Begins Monday, May 10, 2021 | 9:00am
Public Sale
Begins Monday, May 10, 2021 | 10:00am
Ends Wednesday, May 12, 2021 | 12:00pm
Curbside Pickup 
Friday, May 14, 2021 – Sunday, May 16, 2021 
(Date and time scheduled at checkout)
Shop online for plants that are native to Michigan. Native plants attract pollinators, birds, and other wildlife that helps sustain the ecosystem. Since they are well-adapted to the area, native plants also require less maintenance than non-native species!
Perennials, Herbs, and Tropical Plants (In-Person Only)
Saturday, May 22, 2021 & Sunday, May 23, 2021
10:00am – 3:00pm
Join us in-person to purchase perennials potted by our volunteers, tropical plants grown in our Conservatory Greenhouse, and herbs selected by the Herb Society of America – Southern Michigan Unit!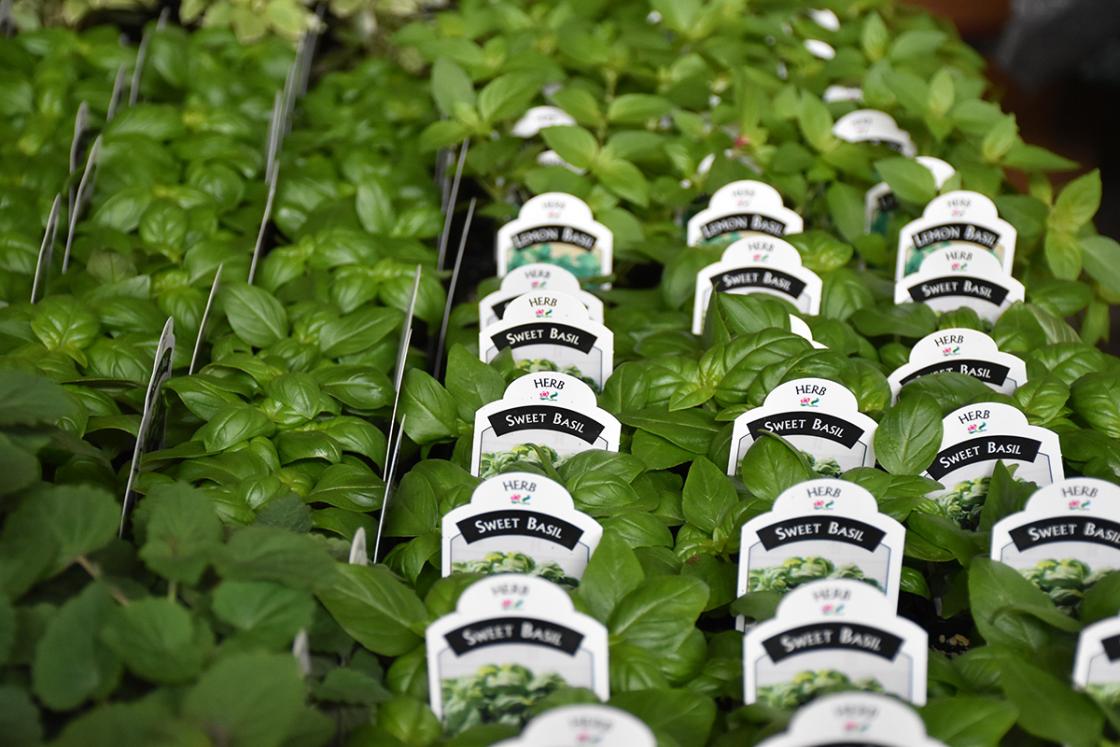 Purchase Plants for Preservation
Plant sales are the largest source of revenue for Cranbrook House & Gardens. This new hybrid model has been designed to keep everyone safe while offering our traditional selection of high-quality, locally grown plants, and giving you the chance to chat with our volunteer gardeners. 
Thank you for your support!
How to Shop Online for Native Plants
The Online Native Plant Sale will open on Monday, May 10, 2021. Members receive early access at 9:00am. The sale will open to everyone at 10:00am. A link to shop will be sent to your email if you are on our list (click here to RSVP and ensure you are on our list) and shared on this webpage. 
Time of email receipt may vary based on your data connection, email client, and other factors. 
How to Shop In-Person for Perennials, Herbs, and Tropical Plants
We can't wait to see you for our In-Person Perennial, Herb, and Tropical Plant Sale on Saturday, May 22, 2021 and Sunday, May 23, 2021 from 10:00am to 3:00pm. For your safety, please note:
All shoppers and volunteers are required to wear face masks and social distance while in the Plant Sale area.
You may bring your own wagon to transport plants or use one of ours. Volunteers will also be available to transport your purchase to your vehicle using golf carts. 
Uneven terrain in some areas may make walking difficult. Assistance for persons using wheelchairs/walkers is recommended.
The Conservatory Greenhouse will not be open to the public. 
You do not need to reserve a shopping time. 
Location & Parking
Cranbrook House & Gardens is located at 380 Lone Pine Road, Bloomfield Hills, Michigan 48304. Please park in our main lot and walk over to the Plant Sale located in the Cranbrook House & Gardens Conservatory Greenhouse parking lot.
Click here for a map and driving directions
Contact Us
If you have any questions about our 49th Annual Spring Plant Sale, please contact us at 248.645.3149 or houseandgardens@cranbrook.edu.