Explore Cranbrook House
Cranbrook House was designed by Detroit architect Albert Kahn in 1908 for the founders of Cranbrook, George Gough Booth and Ellen Scripps Booth, and served as their family home for 40 years. The estate is now the centerpiece of the Cranbrook Educational Community campus, a National Historic Landmark.

Designed in the English Arts and Crafts-style, Cranbrook House is the oldest surviving manor home in metro Detroit. The Booths commissioned the finest artisans, craftsmen and studios of the period to furnish the house with handcrafted furniture, tapestries, tiles, stained and leaded glass, and other works of fine and decorative art. 

Explore Cranbrook House during guided tours offered to the public, with your group on a private tour, or during other special events throughout the year.
2022 Tour Season
Cranbrook House tours will resume on Sunday, June 19, 2022. Tours will be offered Thursday through Sunday at 11:00am and 1:00pm. Registration is now open through the first weekend in July.
No tours June 25, July 1, July 9, July 23, August 6, August 13, August 21, August 27, and September 17.
"A Detroit-area jewel, not to be missed!"
- Kristen
Estate Etiquette
For helpful information on our pet, photograph, and other policies, and to ensure an enjoyable visit, please review our Estate Etiquette webpage before your arrival date.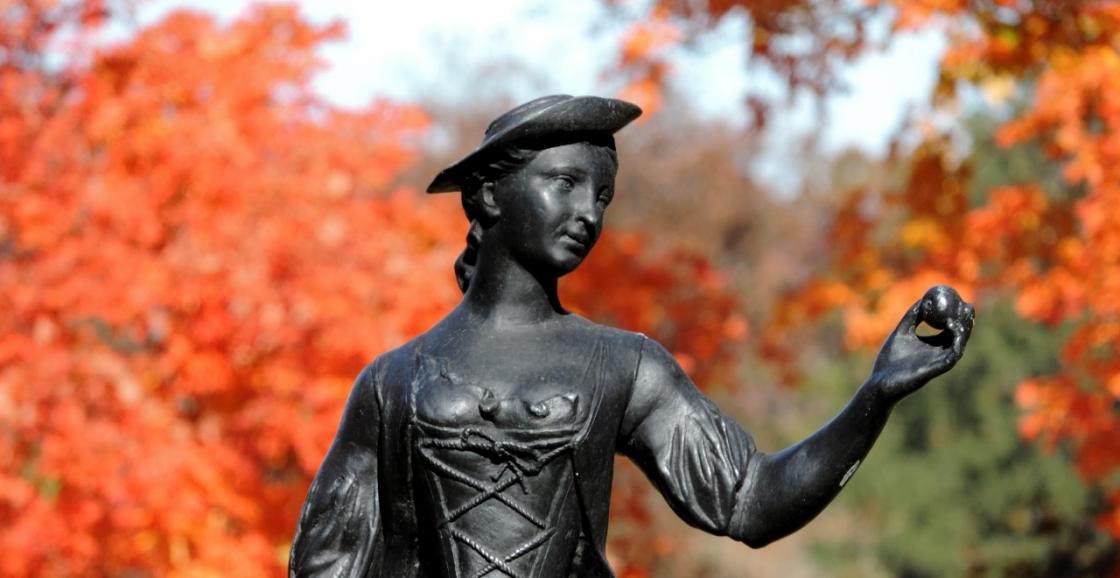 Maps
View the Cranbrook House & Gardens estate map, Cranbrook Educational Community campus map, and the Cranbrook campus 3D map. Plan your route with Google Maps. Complimentary estate maps and campus maps are available onsite.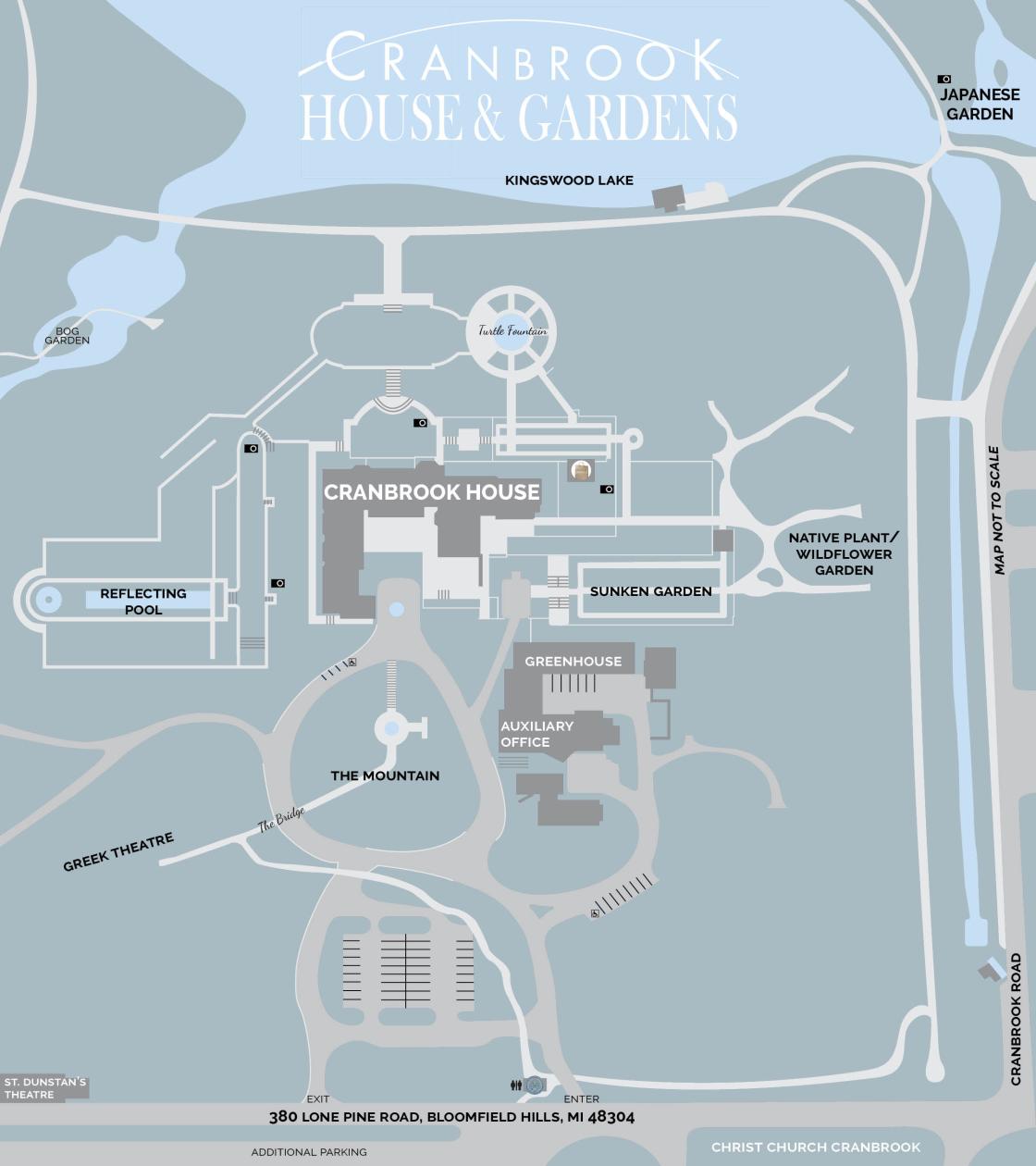 Accessibility
Cranbrook House & Gardens is a historic facility preserved and maintained as closely as possible to its original design. As such, there are certain natural and artificial surface conditions, such as grass, wood chips, stones, stairs, steep slopes and uneven terrain which can make walking and use of a wheelchair difficult. Assistance for persons using wheelchairs or walkers is recommended. Cranbrook Educational Community is a private, non-profit educational community that welcomes individuals to its public areas and is committed to providing reasonable accommodations for those who may require them.