Tuesday, March 3rd, 2020 |

6:00pm

-

8:00pm
Attend Cranbrook House Docent Training Volunteer Orientation for an overview of the program and to connect with others interested in Cranbrook, art, architecture, and history. After orientation, participants will meet for weekly training sessions and soon be sharing the story of Cranbrook's founders and their English Tudor estate with visitors from around the world.

Cranbrook House docents lead guided tours of the historic Arts and Crafts-style manor and provide information on the home during special events throughout the year.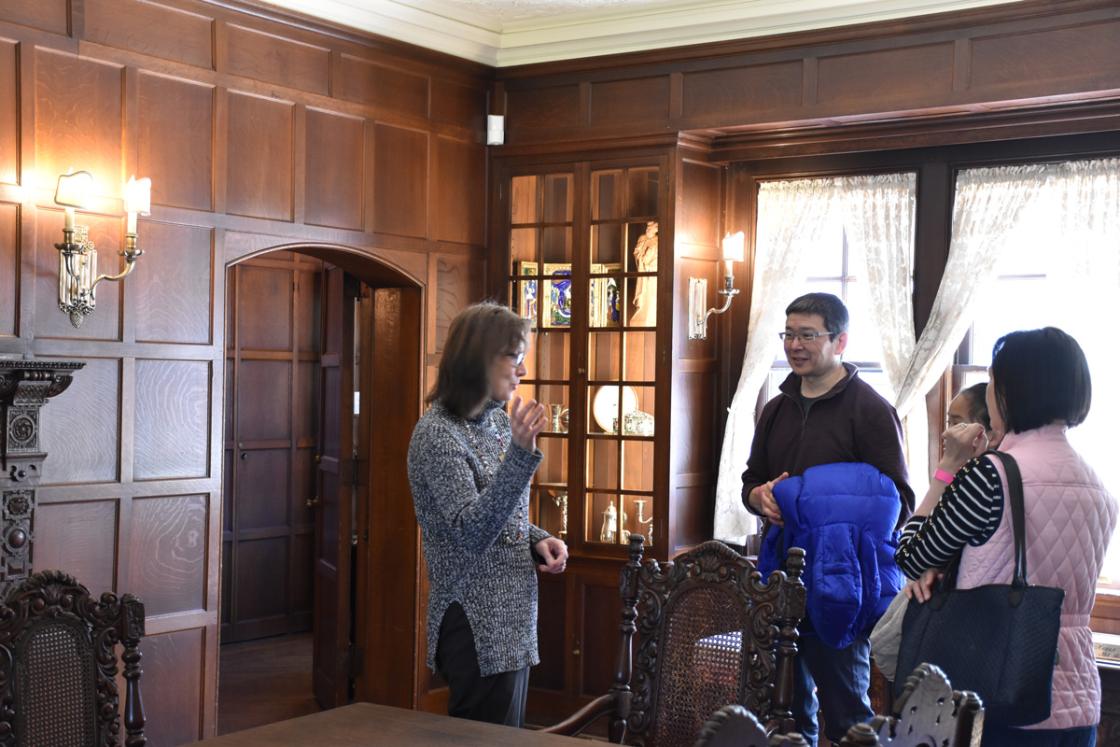 Docent Training 2020 Schedule
Tuesdays, March 3, 2020 - April 28, 2020 | 6:00pm - 8:00pm

Docent Training Qualifications
•    No experience necessary to join the training program.
•    An interest in learning, art, architecture, and history is recommended.
•    Participants are strongly encouraged to attend each session of training.
•    Prospective docents must become Cranbrook House & Gardens Auxiliary members after orientation.
Docent Requirements
•    Successfully complete the docent training program.
•    Be a Cranbrook House & Gardens Auxiliary member.
•    Strong communication skills and desire to work with the public.
•    Enthusiasm for representing Cranbrook.
•    Must be punctual and dependable.
Location
Cranbrook House is located at 380 Lone Pine Road, Bloomfield Hills, MI 48304. Please check in at the front door. Participants are encouraged to arrive by 5:45pm, as training will start promptly at 6:00pm and the doors will be locked at this time.

Click here for an estate map
Additional Information
Please contact us at 248.645.3149 or houseandgardens@cranbrook.edu if you have any questions about Cranbrook House docent training.
Registration
Please click the button below or call 248.645.3149 to enroll in the 2020 Cranbrook House docent training program. Enrollment for the 2020 class closes on Tuesday, March 3, 2020 at 12:00pm.