Sunday, April 28th, 2019 |

1:00pm

-

5:00pm
In celebration of Cranbrook Academy of Art's OPEN(STUDIOS) event, Cranbrook House will open its historic doors to the public for self-guided touring. Discover an Arts and Crafts-style masterpiece designed by Detroit architect, Albert Kahn for the visionary couple that founded Cranbrook, George Gough Booth and Ellen Scripps Booth. The Booths commissioned the finest artisans, craftsmen and studios of the period to furnish their 1908 English Tudor estate. Step back in time to a golden era of craftsmanship, viewing handcrafted furniture, tapestries, tiles, stained and leaded glass, and other works of fine and decorative art. Docents will be around to answer questions and offer insight on the manor.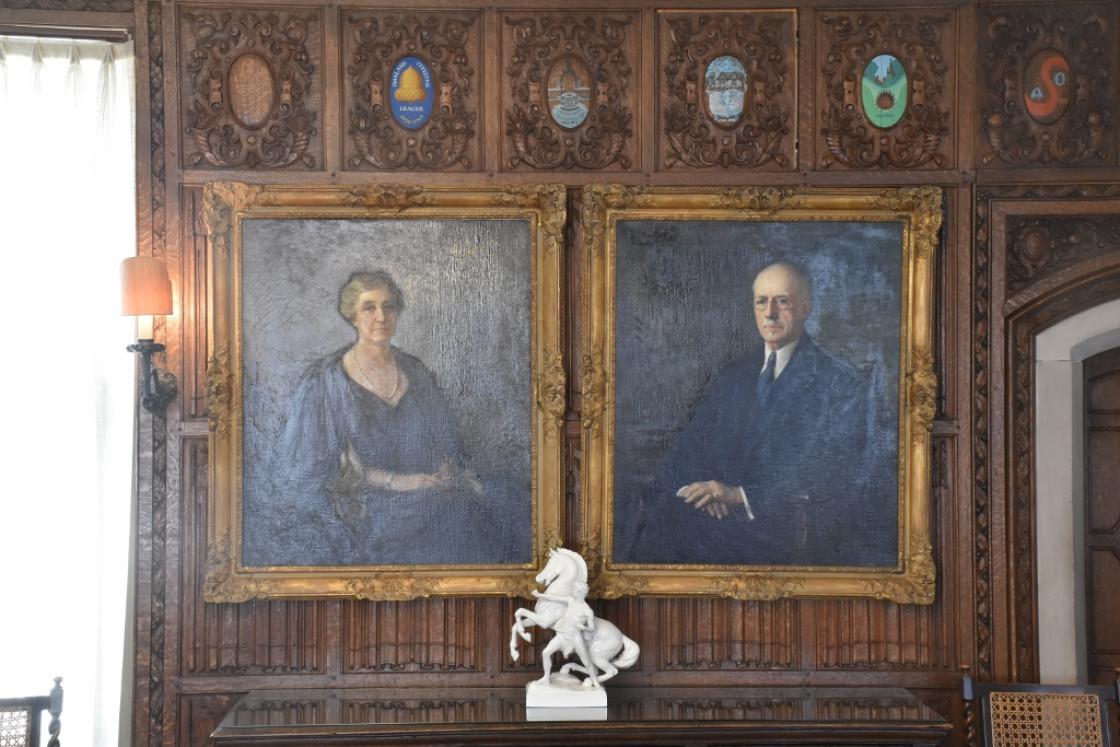 FREE Admission! 
Please RSVP and join our email list through the "REGISTER FOR THIS EVENT" button below by Friday, April 26, 2019 at 12:00pm to receive free admission to the Cranbrook House OPEN HOUSE. After Friday, registration will only be available at the door during the event.

Location
Cranbrook House & Gardens
380 Lone Pine Road, Bloomfield Hill, MI 48304

Parking is available onsite at Cranbrook House & Gardens. Additional visitor parking is available on Lone Pine Road.
Click Here for an Estate Map

For those starting at Cranbrook Art Museum, you may wish to enjoy a short walk over to Cranbrook House. Standing at the Ramp of the Chinese Dog, follow the vista east to Cranbrook House. 

Download Cranbrook's free app for Android and iOS to access maps of campus and more!