Saturday, September 1st, 2018 |

9:00am

-

10:00am
Connect with nature and yourself in this outdoor yoga program at Cranbrook Gardens! Yogis will enjoy the beautiful sights, gentle sounds, and calming scents of the gardens while building strength, balance, muscle tone, and relieving stress. 

Instruction Provided by
Citizen Yoga

Class Info
Yoga in the Gardens is an adult yoga class designed for all ages and skill levels. Beginners are welcome!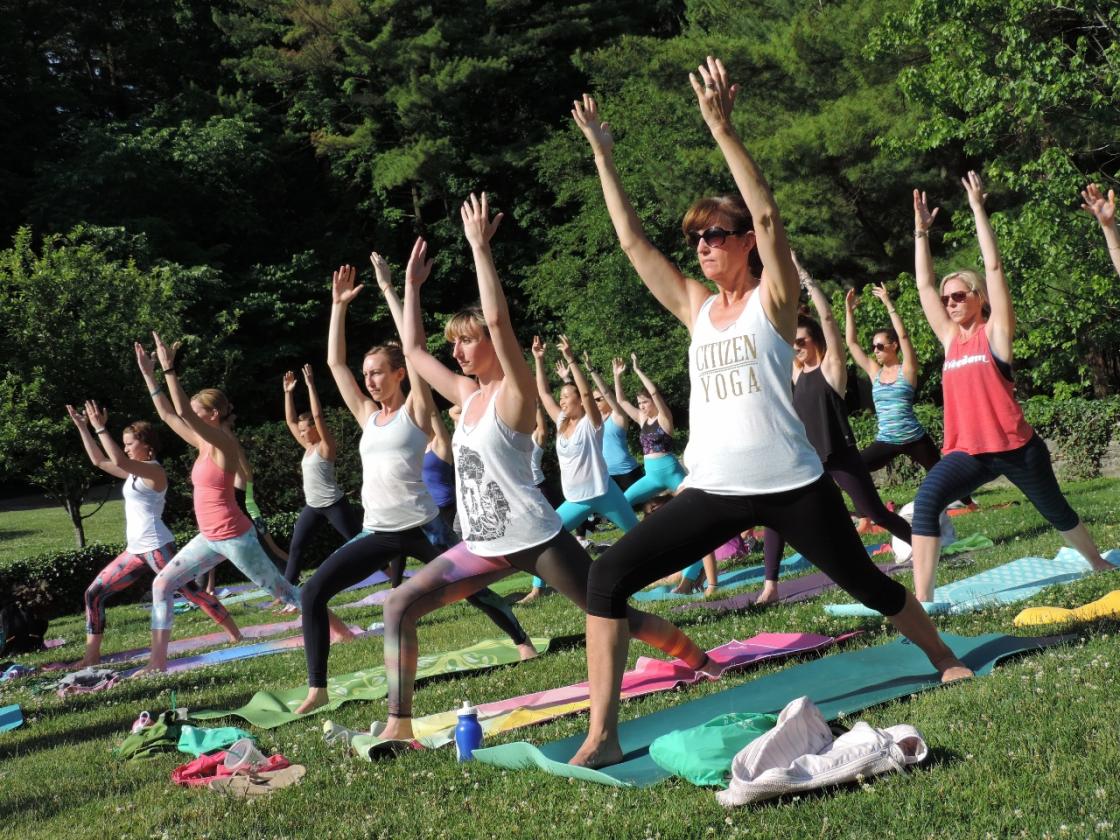 What to Bring
Participants should bring their own yoga mat/towel (grass may be damp, consider bringing an extra towel), water bottle, and wear comfortable (athletic) clothing.

Location & Parking
Cranbrook House & Gardens is located at 380 Lone Pine Road, Bloomfield Hills, MI 48304. Free parking is available onsite. 

Restrooms & Drinking Fountain
Restrooms are available at the Welcome Center, located at our main entrance. A drinking fountain is also available at the Welcome Center.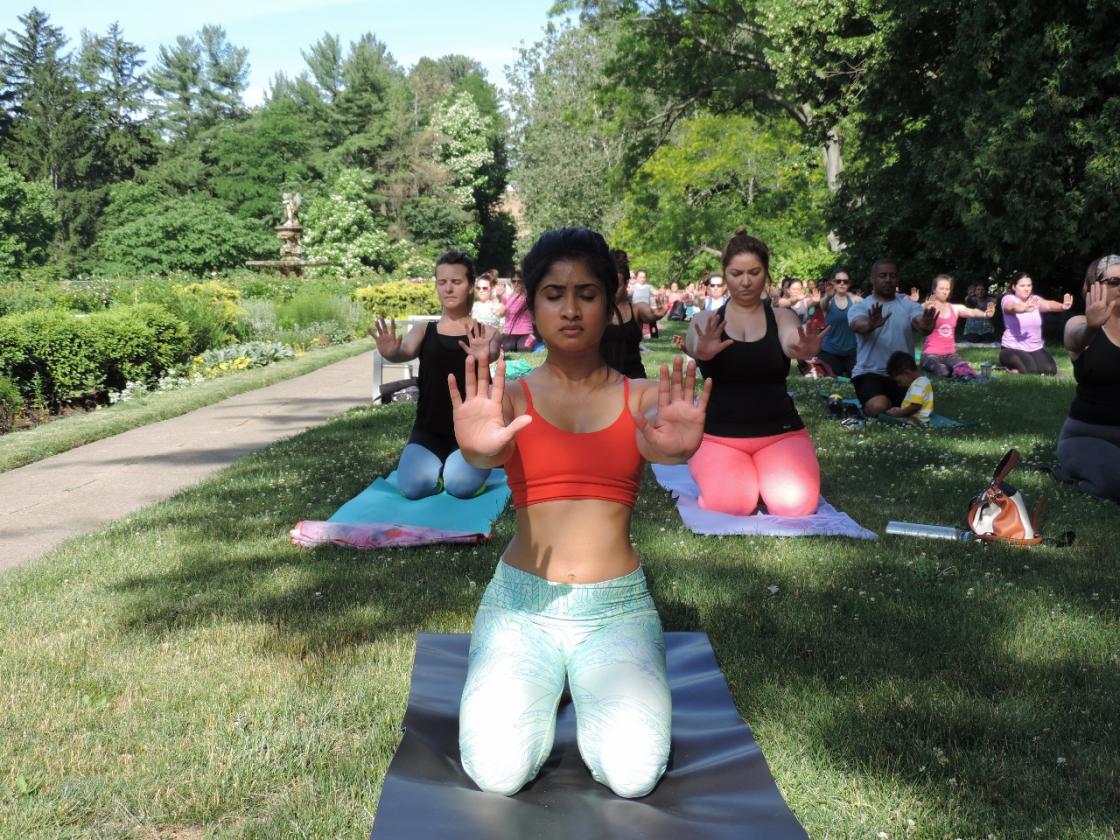 Class Pricing - In Advance
General Public: $15
To celebrate our final yoga class of the season, we are extending the 
Cranbrook House & Gardens Auxiliary
membership rate of
$10 per person to everyone!
Class Pricing - Drop-ins
All: $20 (Exact cash only for drop-ins; space permitting.) 
Classes are non-refundable. If a class is cancelled by Cranbrook due to inclement weather, participants may transfer their registration to another 
Yoga in the Gardens
 session.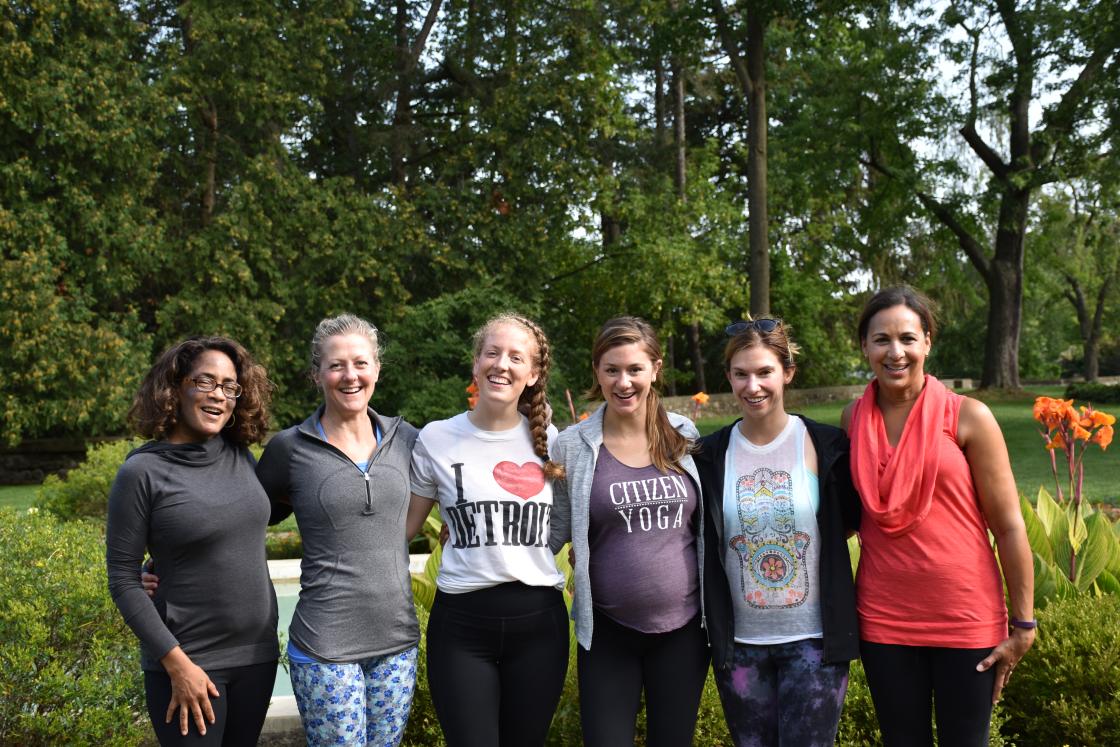 Registration/Check-In
Save on admission by registering in advance online through the link below. Advance registration ends at 12:00pm the Friday before each class.

Please arrive 15-20 minutes early to check-in. The class will meet at the Reflecting Pool, located just west of Cranbrook House. Click here for a map of the estate.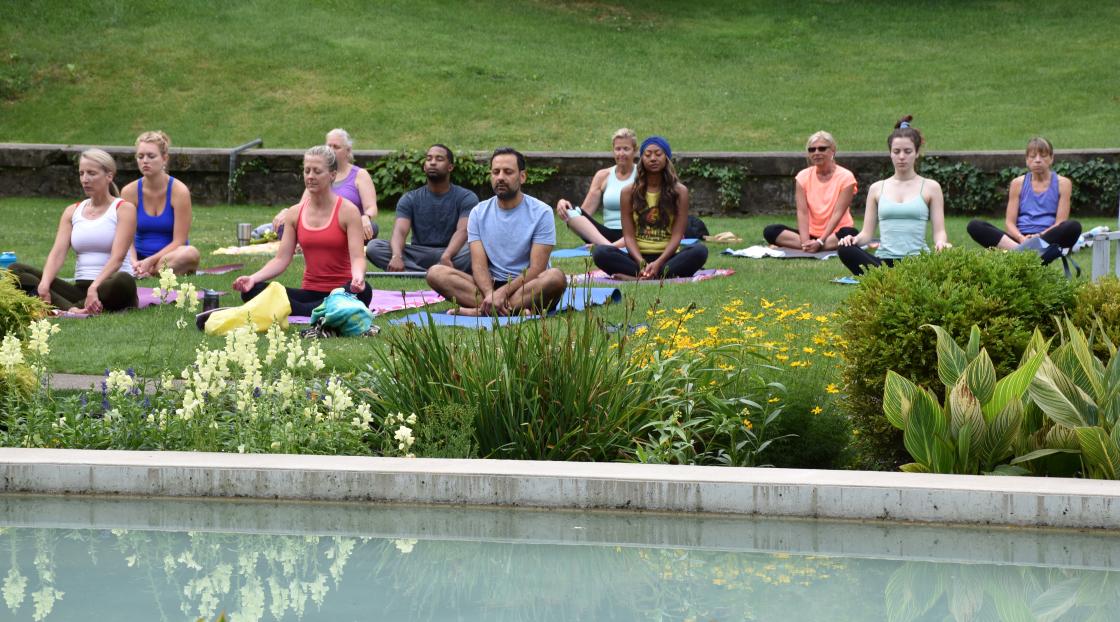 Additional Information
Please contact the Cranbrook House & Gardens Auxiliary office at 248.645.3149 or 
houseandgardens@cranbrook.edu
 with any questions or concerns. Emails and phone calls received after 12:00pm on Friday may not be received until the following work week.
Waiver Statement
By registering for this yoga session, the registrant realizes and understands the inherent risks involved in the program and appreciates the nature of the risks. The registrant holds Cranbrook Educational Community, its Board of Trustees, Governors, Volunteers, and Employees, and Citizen Yoga, and its Employees, harmless for any damages caused by participation in this program. Furthermore, it is the responsibility of the participant to consult a physician prior to and regarding participation in the class, especially when the nature of the physical activity will be strenuous for the participant. 
Drop-in participants will need to submit the waiver online or in person prior to participating in the class.

Photo Release Statement
By registering for this yoga session, the registrant(s) give Cranbrook Educational Community, its assigns, licensees, and legal representatives the irrevocable right to use their picture, portrait, or photograph in all forms and media in all manners, including composite or distorted representation, for advertising, trade or any other lawful purpose, and waive any rights to inspect or approve the finished product, including written copy, that may be created in connection therewith. 
Registration for this event has closed.