Saturday, December 9th, 2017 |

11:00am

-

1:00pm
Celebrate the season with friends and family at our Cranbrook House December Tour & Tea. Discover the story of the visionaries that created Cranbrook, and marvel at their magnificent manor home and its first floor collections. Following the tour of Cranbrook House, enjoy a tasteful lunch together in the library - the largest room in the estate and the centerpiece of George Booth's devotion to the Arts and Crafts movement. The sounds of the Cranbrook House Steinway & Sons Concert Grand Piano will complete the lunch ambience.

Reserve your outing early as this tea is sure to sell out!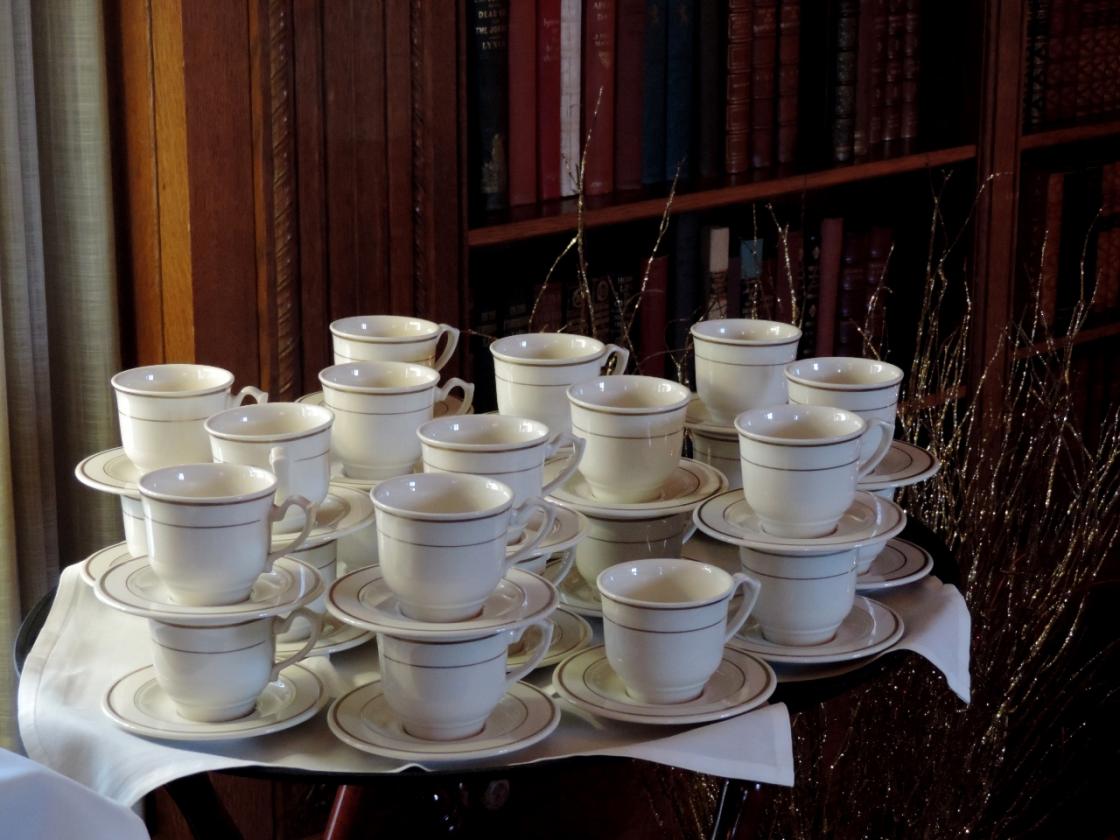 Holiday High Tea Menu
Coffee and hot tea with sweeteners, regular and flavored creamers
Ice water, lemonade, and iced tea

Specialty Tea Sandwiches:
Apple Pave, Manchego - Thin Crostini
Fromage d'Affionois, Fuji Apple, Caramelized Onion - Baquette
Duck Rillete, Pickled Red Onion - Brioche
Periwinkle Poached Halibut Salad (similar to tuna salad sandwich) - White
Curried Cauliflower, Mint Chutney, Crisped Chick Peas - Flatbread

Assorted miniature housemade scones with jam and whipped cream
Assortment of holiday themed miniature pastries and petite fours
Fresh fruit

Reservations
$50 per person
Advance reservations are required by Friday, December 1, 2017.
Please arrive 15 minutes early to check-in (this is a non-ticketed event).

Register online through the link below or by calling 248.645.3149.  
Registration for this event has closed.