Saturday, March 4th, 2017 |

9:00am

-

4:00pm

THIS EVENT IS SOLD OUT - Please email houseandgardens@cranbrook.edu with your name and phone number to be added to our waitlist. 

Join Janet Macunovich and the Cranbrook House & Gardens Auxiliary for a study day in the library at Cranbrook House covering three topics designed to prepare you for the 2017 gardening season.

Media Sponsor: 

Topics Covered
Easiest & Best Perennials
Take a look at four dozen perennials that have made Janet's list as the best perennials for those who want plants that contribute in a big way to the landscape but require only simple care in small measure. You'll see the plants and receive a straightforward review of the best use for each, plus tips for placing them and managing them.
Diagnosing Plant Problems
Problems occur even in the best landscapes. If diagnosing problems and treating plant ailments is costing you time and creating brain strain, you need this crash course on plant-doctoring. Complete with lists of common symptoms, what they mean, and cures that are probably much simpler than what you're doing now or think you must do. Also included: How root problems have become a major issue in most landscapes and how to modify your planting technique to avoid the trouble and loss.
Great Plants & Plant Combinations
The best of the best perennials, trees and shrubs. Most designers aim for year-round interest, but sometimes the design process gets bogged down in looking for color alone. Here are suggestions for trees, shrubs and perennials that not only look great together for their seasonal colors but also for their combined forms, textures and foliage characteristics. Better yet, each of these groups is compatible in terms of their site requirements - each member in a group grows well in the same amount of light, moisture, and type of soil. You'll see not only suggestions for sunny garden spots but shaded, dry, wet, even windy sites.
Menu
Boxed lunch with sandwich or wrap, penne, fresh fruit, bag of chips, dessert, and bottled water. Coffee and tea will also be available. One boxed lunch per guest is included with admission. 

Turkey Club Sandwich
Turkey, applewood bacon, mayo, lettuce, tomato

Grilled Vegetable Wrap
Chef's vegetable selection, boursin cheese
Study Day Schedule
9:00 am - 9:30 am
Cranbrook House Check-in and Light Breakfast

9:30 am - 10:30 am
Easiest & Best Perennials

10:30 am - 11:00 am
Q&A and Break

11:00 am - 12:00 pm
Diagnosing Plant Problems Part 1

12:00 pm - 1:00 pm
Lunch

1:00 pm - 2:00 pm
Diagnosing Plant Problems Part 2

2:00 pm - 2:30 pm
Q&A and Break

2:30 pm - 4:00 pm
Great Plants & Plant Combinations 
About Janet Macunovich
Janet is a professional gardener, designer, author and educator. Known as "the lady at the flower house, the one with no lawn" she began designing for others in 1980, teaching a college garden design course in 1987, and published her first book in 1990.

In 1985 Janet established Perennial Favorites, a garden and landscape design firm. In 1988 she expanded the business from part-time to full-time.

Janet's formal education in gardening and design includes hundreds of hours of seminars and workshops at botanical gardens and educational institutions in several States. She has completed the Michigan State University Extension gardening program and is active in the community as an Advanced Master Gardener. She sees education as a lifelong process and established The Michigan School of Gardening, where she was a director and senior instructor.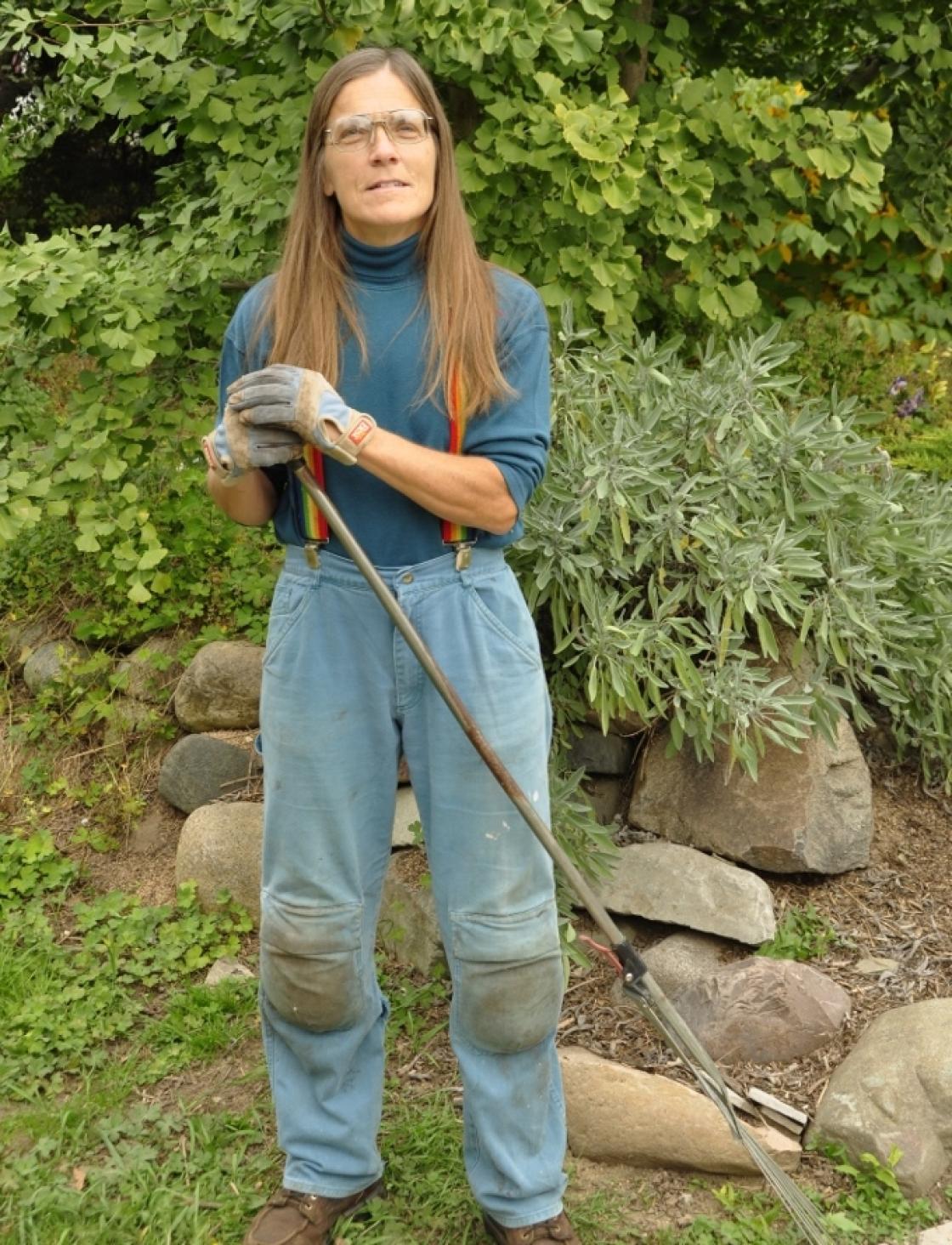 Registration
The Study Day with Janet Macunovich is $80 per person and includes light breakfast, refreshments at breaks and a boxed lunch. 

Please check-in at Cranbrook House: 380 Lone Pine Road, Bloomfield Hills, MI 48304

THIS EVENT IS SOLD OUT - Please email houseandgardens@cranbrook.edu with your name and phone number to be added to our waitlist.